St. Louis-area residents have been hearing Pamela Hupp's name for more than a decade, ever since her friend Elizabeth "Betsy" Faria was stabbed to death at Faria's home near Troy, Missouri, in 2011.
The Faria case and the fatal 2016 shooting of Louis Gumpenberger at Hupp's O'Fallon, Missouri home has garnered tons of local media coverage, as well as true-crime TV shows, including "Snapped." and several episodes of NBC's "Dateline." ."
Now two books tackle the case, ahead of the March 8 premiere of a television series starring Renée Zellweger as Hupp.
"Bone Deep: Untangling the Betsy Faria Murder Case" has the benefit of being co-written by renowned criminal defense attorney Joel Schwartz, who represented Faria's husband, Russell Faria.
The other is the first in a series of "Countdown to Murder" true crime books, "Pam Hupp: Death 'Insured'", by Rebecca F. Pittman.
Both books contain nuggets that even I, who had been covering Faria's murder since 2012, didn't know about.
The basics shouldn't be too inconvenient for readers in the St. Louis area.
After Faria's murder, investigators almost immediately focused on Russell Faria. Their skepticism began when he speculated that his wife, stabbed 55 times, had committed suicide. In interviews with police, Hupp described Faria as a verbally abusive man in a troubled marriage, eager to cash in on his wife's death from terminal cancer.
Both books detail the investigators' missteps and the development of Hupp's story about that night.
A line struck me at the start of "Bone Deep," when Schwartz was watching a taped police interview with Hupp: "Schwartz learned that Pam Hupp was an unfiltered police of inappropriate, off-the-wall, and inexplicable comments—scandalously ill-designed statements that were often self-incriminating.
She changed her story several times throughout the investigation, so much so that prosecutors never called her to testify at the second trial.
Schwartz long pointed to Hupp as the real culprit, as she was the last known person to see Faria alive and received $150,000 in life insurance from Faria through a change of beneficiary signed days before the murder.
The books chronicle Russell Faria's conviction and Schwartz's battle to appeal the case and win a new trial. They cover up Hupp's murder of Gumpenberger, a mentally and physically handicapped man, in what prosecutors said was an amateur plot to distract from herself in a new investigation into Faria's murder.
They are investigating the death of Hupp's mother in 2013.
And they cover the murder charge filed last summer against Hupp by new Lincoln County District Attorney Mike Wood.
Schwartz and Charles Bosworth Jr., a former Post-Dispatch reporter and author of other true-crime books, have written a comprehensive insider's perspective that benefits from Schwartz's knowledge of the case and his access to many main actors.
But I wish the reader had a better picture of the mind of Schwartz, who saw a client he believed to be innocent sent to prison for life without parole, then released, retried, and acquitted.
After this acquittal, I followed Schwartz out of the courthouse and could see tears in the eyes of the attorney overcome with emotion.
The authors write, "Schwartz couldn't begin to express how he felt. It had taken almost four years, but he had kept his promise to an innocent. It was the kind of case, and Russ Faria was the kind of person, that Schwartz had gone to court to defend.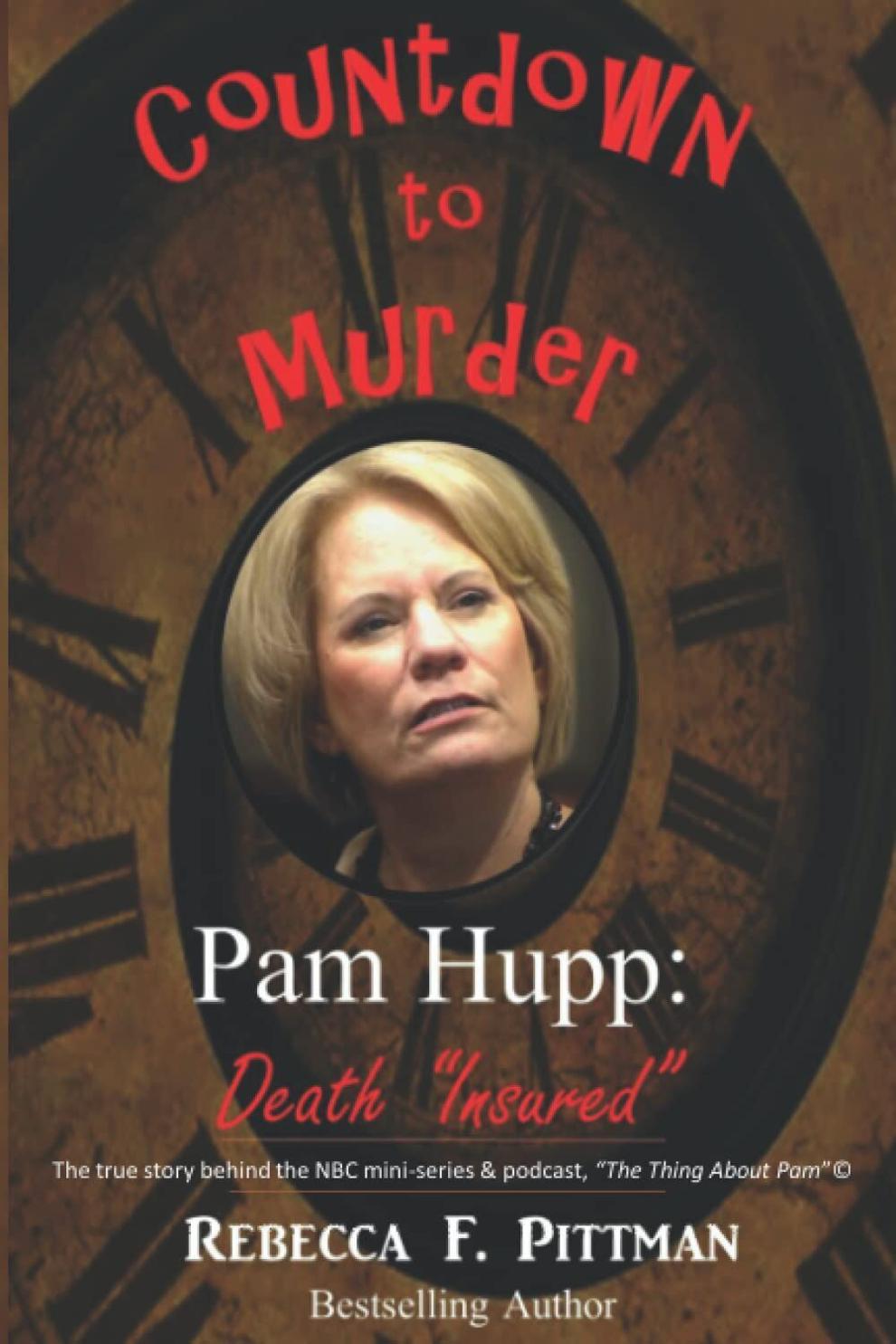 For the other book, "Countdown to Murder," Pittman conducted several interviews with police, prosecutors, friends and relatives of Farias and Hupp, and reporters. (Pittman also interviewed me.)
One of the highlights for me is his interview with O'Fallon Police Captain (now Chief) John Neske, who was the first officer to arrive at the scene of Gumpenberger's death. It captures the moments after Hupp shoots Gumpenberger, when police discover Hupp's identity and history with the Faria case, prompting groans from several officers who knew the story.
"We had to reset the clock and start looking at this thing from a whole new perspective," Neske told Pittman.
Pittman clearly researched the case extensively, with an exhaustive, and sometimes exhausting, cataloging of evidence and verbatim reproduction of trial testimony.
Pittman's book may also appeal more to armchair investigators. She reenacts Betsy Faria's stabbing to conclude exactly how Faria was attacked. She says she is currently investigating a death in Florida while Hupp was living there. (Hupp has not been charged with any crime in Florida.)
And she details a call from Hupp's phone number to KTVI reporter Chris Hayes before Gumpenberger was filmed, in what she calls a possible plot to lure him somewhere.
Pittman's book suffers from a few typos and factual errors, including misidentification of the courthouse where a civil trial took place and some time sequences relating to the evidence in the case, but these do not 'not significantly affect the narrative.
For those interested in the case or just an almost unbelievable tale, either book would be a good choice. They are both comprehensive accounts of the saga, which has become too convoluted to adequately capture in a single news report or true-crime TV show.