A look back at Julia Gillard's misogyny speech and what has changed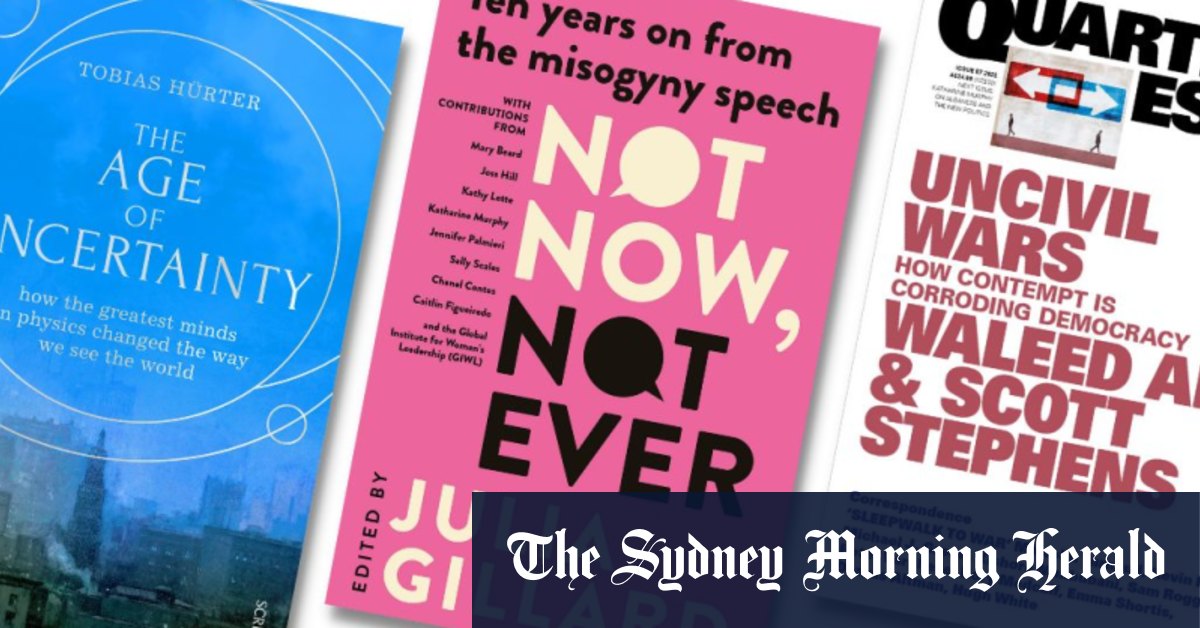 Book reviewers Fiona Capp and Cameron Woodhead take a look at the latest fiction and non-fiction releases. Here are their reviews.
Non-fiction pick of the week
Not now, not ever
Ed. Julia Gillard, Vintage, $35
With fierce, cold eloquence, Julia Gillard said what so many women had dreamed of saying in public but never had the chance.
Ten years after her scathing misogyny speech in which she denounced Tony Abbott for his hypocrisy and sexism, these essays revisit that galvanizing moment, analyzing what has changed and what remains to be accomplished.
Writing like a sad 'creature from the cloisters of Canberra', Katharine Murphy recalls how 'we took her stoicism for granted' and thus downplayed her speech, such was the patriarchal arena of the press gallery. When Jess Hill traces the link between the "calculated deployment of sexism against a prime minister" and actual violence against women, she gets to the heart of the matter: the fragility of traditional masculinity. Of which, one might say, Abbott's swaggering machismo was a perfect example.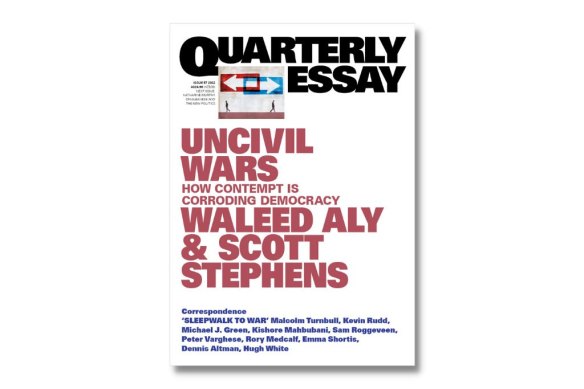 uncivil wars
Waleed Aly & Scott Stephens, Quarterly Trial, $24.99

ABC Radio National listeners The minefieldanimated by the authors of this piece, will know the argument presented here: that contempt has become the currency of public debate in our hyper-polarized society and that it poses a serious threat to democracy.
In this beautiful essay, they methodically develop and nuance their case through a philosophical lens before distilling it into the words of James Baldwin: "It is a terrible, inexorable law, that one cannot deny the humanity of another without diminishing his. How, then, to proceed when those with diametrically opposed opinions cannot understand the other side or even see that they are harming themselves?
The authors propose that democracy is like a marriage and should be cared for as such. "Where contempt inflates the self, attention insists on trying to grasp what the world is like through the eyes of another."
The age of uncertainty
Tobias Hurter, Scribe, $35
"Heisenberg laid a big quantum egg," was Albert Einstein's blunt dismissal when the young physicist announced his revolutionary uncertainty principle. But it was Einstein who found himself with an egg in his face as the new quantum theory transformed 20th century science by realizing that "we cannot observe the world without changing it".
This is not, however, a book about solitary genius. Far from there. Its great strength lies in the way Tobias Hurter brings together the cast of driven, gifted, and all-too-human scientists who turned Newtonian physics upside down, showing how the dynamic between them spurred their discoveries.
Quantum mechanics is made accessible to the general public through key moments in the careers of scientists, such as the discovery of radium by Marie Curie, Einstein's theory of relativity and Niels Bohr's model of the atom, culminating in the race for the atomic bomb.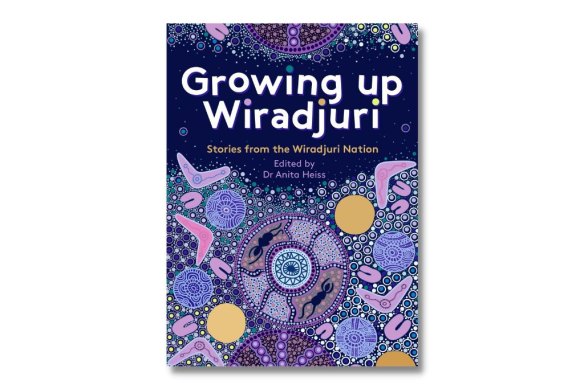 Growing up Wiradjuri
Ed., Anita Heiss, Magabala Books, $24.99
With humour, quiet candor and gratitude for country and culture, Wiradjuri elders tell their stories to younger generations. Cheryl Penrith recalls the tin shack with dirt floors on the banks of Nimbo Creek where she spent her early years, and her love and admiration for her nan, who dressed beautifully and told stories magical.
Mary Atkinson recounts traveling around the Riverina while her parents picked fruit and how they stayed with extended family members wherever they went, with all the children sleeping in the same bed. There are memories of bush games and campfire stories of the hairy man or the bunyip who would pick up children if they were naughty.
While some of these memories are clouded by sadness and loss, the prevailing mood is one of gratitude for precious childhood moments and elders who passed on their stories that "connected people to a place ".
Fiction selection of the week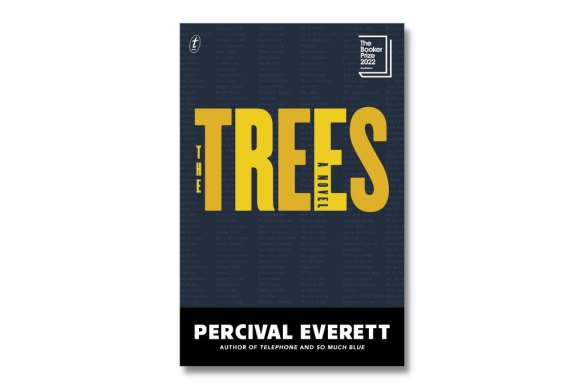 Trees
Percival Everett, Text, $32.99
Percival Everett's Booker in contention Trees deploys genre fiction – dark comedy, supernatural horror – to reckon with the nightmare of history. In the town of Money, Mississippi, we meet Granny C and her clan – all grotesque caricatures of a dysfunctional and racist white family.
When one, then two of their men are found brutally murdered, with the corpse of the same black man beside them, detectives from the Mississippi Bureau of Investigation have their work cut out for them. Soon, the macabre pattern repeats itself across the country. It appears the lynching victims have returned to wreak bloody vengeance on the descendants of those responsible, and perhaps even Mama Z — a former Money survivor who has dedicated her life to documenting racially motivated lynchings — might not be. able to help.
Trees entertains and confronts in an urgent act of literary repair and viciously playful satire on structural racism and injustice in America.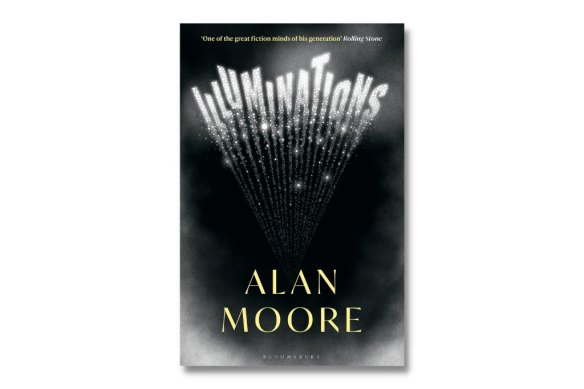 Illuminations
Alan Moore, Bloomsbury, $32.99
Widely regarded as one of the finest comic book writers in the English-speaking world, Alan Moore is the creator of, among other things, watchmen and V for Vendetta. He's worked hard for decades to make mainstream superhero culture less toxic and more inclusive, and Illuminations takes this relay in a short collection of fiction.
There's a range of tales from queer revenge fantasy to gothic subversion, but the heart of the book is Moore's short story. What we can know about Thundermana surgical dissection of the comics industry in the United States that could only have been written by someone with deep knowledge and an outside eye.
It's not just wildly imaginative and wildly funny. Moore's central argument — that the rise of fascist populism and a post-truth America is mirrored and encouraged by the escapist fantasies of the superhero genre — gathers unsettling and persuasive force.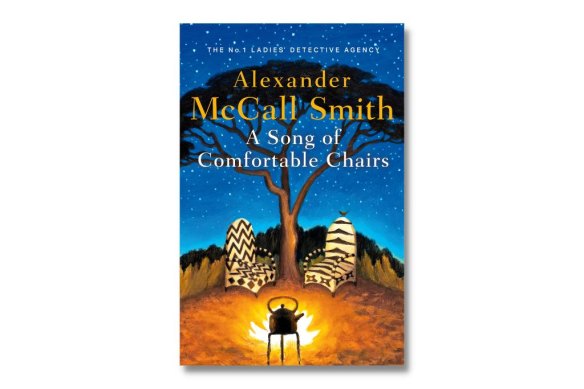 A song of comfortable chairs
Alexander McCall Smith, small, brown, $29.99
The #1 female detective agency the series is, if I can still count this high, now on its 23rd installment. This time, Botswana's most ardent problem solvers have two things to deal with.
A song of comfortable chairs begins with a slight suggestion from Precious Ramotswe's husband that the word "Ladies" in his company name might be redundant. That's obviously not the case, and Grace Makutsi's husband, Phuti Radiphuti, will need the ladies' creative (and marketing) savvy to solve the first problem: the furniture salesman faces fierce competition from the part of an international company that puts profit above convenience and has consistently reduced its prices.
The second problem – an old friend asks for help with her troubled son – proves even trickier, and the ladies will need all their ingenuity, patience and a bit of luck to sort things out. Readers will find this much-loved series as vivid, disarming, and wise as ever.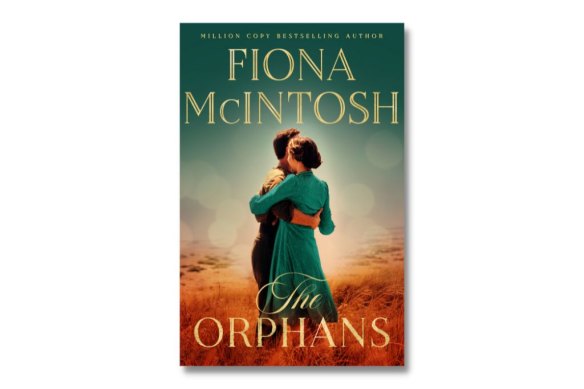 The orphans
Fiona McIntosh, Michael Joseph, $32.99
Best-selling author Fiona McIntosh is well known for her historical romances, and with recent COVID lockdowns limiting international travel, The orphans is located closer to home than most.
Loading
In the still young city of Adelaide, orphan Fleur Appleby is adopted by a kind undertaker and his wife. Her own experience gave her a knack for helping bereaved families, and as a child she met Tom Catchlove, a boy raised in the outback under tragic circumstances. When their paths cross again in a dance hall as adults, romance strikes. But in the meantime, Fleur's family has crumbled – her grieving father has taken to drinking ruinously, her conniving stepmother seems determined to undermine Fleur's happiness.
Add to that a murder investigation, the pioneering emancipation of women in South Australia, and meticulous research into the art of wool grading, and you have the kind of generous, lively historical drama that makes McIntosh so popular.
The Booklist is a weekly newsletter for book lovers from book editor Jason Steger. Get delivered every Friday.