Book Reviews of Beth: State of Terror by Hillary Rodham Clinton and Louise Penny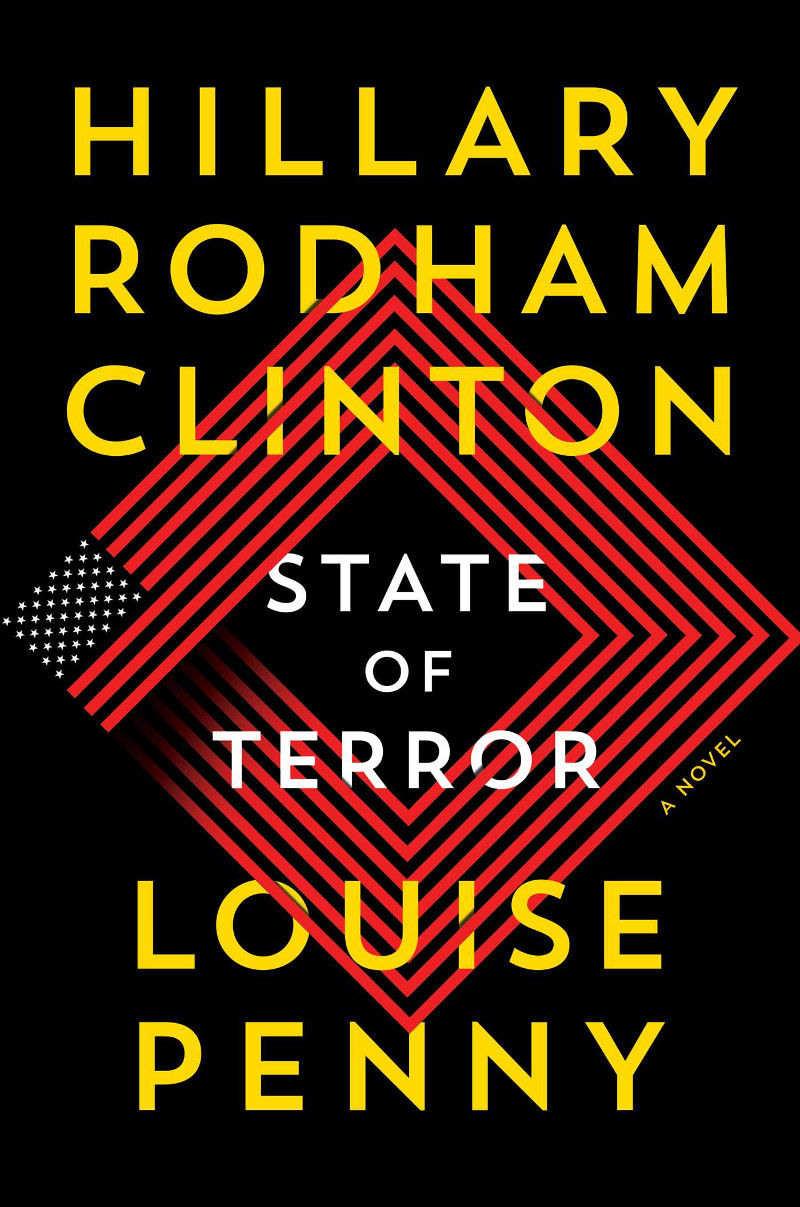 Commentary by Beth Ryan Aitken
I have to admit up front that I'm a big fan of author Louise Penny and her multi-award winning mystery series starring Chief Inspector Gamache. They are well-written, fast-paced books, full of twists and turns to hold your interest, and a dependable, often eccentric cast of recurring characters that make you feel right at home in the quaint village of Three Pines and the Eastern Townships. of Quebec. . When I heard that Louise was teaming up with Hillary Clinton to write a political thriller, I was quite surprised. An incredible accomplished political leader and author of seven previous books, I would never have imagined Clinton as a mystery writer, let alone in Quebec. Apparently, the two women were introduced by a mutual friend and became fast friends themselves, bonding over Louise's books.
state of terror takes place in the present time, that of political conflicts in America and the threat of terrorism in the world. The newly elected president chose a former political rival, Ellen Adams, as secretary of state, in a calculated move to control and discredit her. However, when a real international terrorist plot is revealed, we find Secretary Adams in charge of unraveling the plot. The action is a roller-coaster ride across Europe and the Middle East, involving loyal staff, old friends, military bigwigs and a controversial former US president responsible for alienating many world leaders over the of his presidency. (Several reviewers have pointed out that while Clinton ever said she wouldn't respond to Donald Trump's barrage of insults, she seems to have taken direct aim at former President Eric Dunn's character in this novel.)
Personally, I don't read many authors of political thrillers, like Robert Ludlum, Tom Clancy or James Patterson. When a friend recommended it, I was really surprised and decided to give it a try. Just like my husband. And since then, we haven't stopped talking about it. It's such a good mix of mystery, politics, friendship and family conflict. Ellen Adams is beautifully portrayed as a slightly outdated middle-aged woman. For example, when she arrives for an emergency meeting with a Middle Eastern leader after a tumultuous night flight, she is painfully aware of her disheveled hair and smudged mascara, but she is prepared and ready to face the challenge. 'enemy. Both writers have stated that strong female protagonists are one of their common goals and they have more than achieved that goal.
In true Louise Penny style, even the smallest characters are fully fleshed out and background facts meticulously researched. If you're a Penny reader like me, I'm warning you. As Dorothy told Toto, "We're not at Three Pines anymore!" Still, while this is a total departure from his hit series, avid readers will begin to pick up on a few clues. Clinton obviously provided incredible insider information and details, making the story feel so real. In the Acknowledgments section at the end of the book, Clinton writes, "Well, it's a work of fiction, but the story it tells is all too timely. It's up to us to keep its plot fictional. Although both women admit that the book was completely different from their usual styles, this collaboration is a huge hit, a great read, and I highly recommend it.
state of terror by Hillary Rodham Clinton and Louise Penny
Co-published by Simon and Shuster and St Martin's Press, 2021