Children's Book Reviews: A Trio of Stories That Explore the Meaning of Love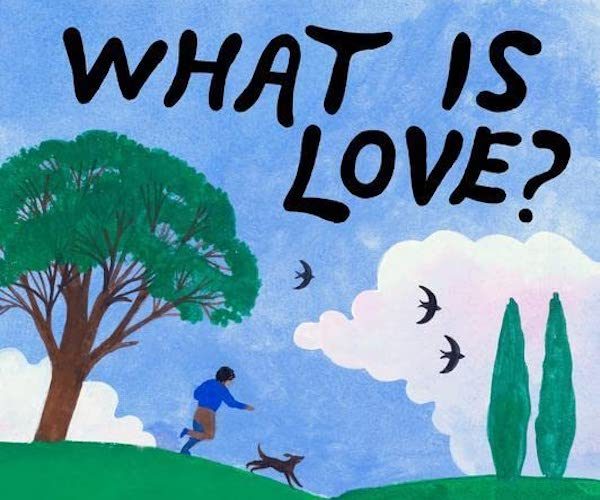 By Cyrisse Jaffee
Three looks at love that can help spark interesting conversations about what love means in children's lives.
What is love? by MacBarnet. Illustrated by Carson Ellis. Books of chronicles, 2021. See you soon by Mariame Kaba. Illustrated by Bianca Diaz. Haymarket Books, 2022. Wrinkles by JR. Text by Julie Pugeat. Phaidon Press, 2019.
In Mac Barnett's new book, What is love?, a young boy poses the age-old question to his grandmother, who tells him to "go out into the world" to find the answer.
During his journey, the boy interviews various people – a fisherman, an actor, a cat, a carpenter, a farmer, a soldier, a carter, a poet, etc. – whose answers usually involve what each does. For the fisherman, it is a fish; for the actor, it is applause; for the cat, it is night; for the farmer, it is a seed….and so on. The boy rejects every answer for one reason or another (the fish are slimy, the applause is fleeting, the poet's words are too long). Everyone then said to him: "You don't understand. When he finally returns home, he realizes that love is, in fact, his grandmother and all the familiar comforts of home.
Although the gouache illustrations by Caldecott Honor winner Carson Ellis are lovely, the language is poetic, and the message warms the heart, adults can sometimes find the narrative confusing. For example, why is love synonymous with fish for the fisherman, when it is his job to catch them and kill them (in the book he kisses them and rejects them)? Several of the answers that the boy doesn't like seem valid (eg, "the first snow in winter, a maple tree in summer"). But children may not be as focused on the logic of the text or the idea that only through maturity can you recognize what you value most in life. Instead, children may react to the general feeling of love as the comfort and security you find in your family.
Reading this with children can help create interesting conversations about what love means in your Lives. It might inspire kids to compose their own version of What is love? And isn't it this – a child on your lap, a shared moment, an exchange of feelings and thoughts, what is love after all?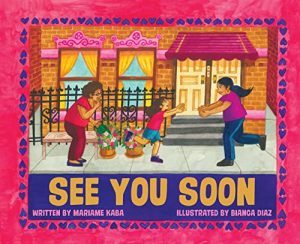 A very different love story, See you soon by Mariame Kaba, illustrated by Bianca Diaz, explores the love six-year-old Reyna has for her mother (and grandmother). Despite happy times together, Reyna's mom is sometimes "sick" and has to leave. Today, Reyna's mother is due to report to the county jail, where she will be incarcerated for two years. The account is vague on why (a naughty girl tells Reyna that her mother is a "drug addict", and it's unclear if the previous absences were for rehab or something else). Children – and adults – can be confused as to why the mother has to go to jail. However, Reyna's feelings of sadness, fear, and worry are unambiguous. Reyna is comforted by a cozy new duvet with pictures of her and her mother, a letter from her mother, and the promise of a visit in a few weeks. Her grandmother also offers comfort and support. Aided by the lovely colorful illustrations, it's a warm and sympathetic take on a situation that may or may not be familiar to your child. Alternatively, it can help children gain insight and empathy for others who must endure separation from a beloved parent. (An afterword with ideas on how to talk with children about the book's issues, especially why it's not just "bad" people who go to jail, would have been helpful.)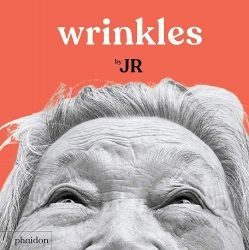 Love of a whole different kind is at the center of Wrinkles, by urban street artist JR, text by Julie Pugeat. The 23 close-up black-and-white portraits, which were originally part of an international six-city project called "The Wrinkles of the City," express the playfulness, wisdom and beauty of worn faces. (Their short stories are provided at the end of the book.) Despite some clichés ("Wrinkles tell the story of someone's life"), the intimacy and vibrancy of the photographs provide a deeper perspective. They reveal not only the artist's love for his subjects but, by extension, an embrace of the richness and diversity of humans. It's a great way to fight ageism and reinforce the idea that older people are essential members of society.
---
Cyrisse Jaffee is a former children's and YA librarian, children's book editor and book reviewer, and educational materials creator for WGBH. She holds a Masters in Library Science from Simmons College and lives in Newton, MA.