Good book reviews are no longer enough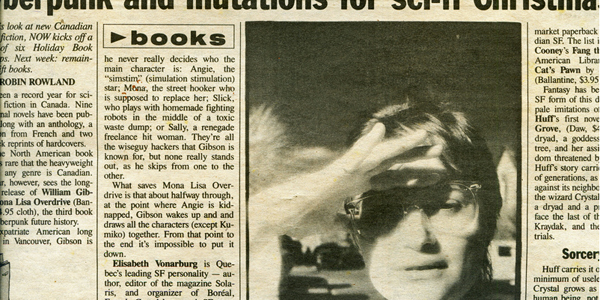 Authors today cannot count on the merit of their pages. Literary coverage has increased, but reaching readers is harder than ever.
As a long-time editor of so-called "serious" non-fiction, I am acutely aware of most authors' sensitivity to book reviews. After long periods of research and writing, it is disconcerting to find your work in the hands of someone else to pass judgement. Authors of established distinction feel the sting of critical review, or worse, of being ignored, especially by Sunday New York Times book reviewwhich remains for many authors the arbiter no longer ultra. It's time—probably past due—to declare that traditional book reviews are no longer the dominant measure of a book's impact, or even necessarily the most effective means of reaching the intended audience. Last week I have wrote on changes in publishing since my beginnings in 1984, but I have left aside here the subject of reviews and book coverage in general, including advertising on the airwaves and on the Internet.
It's no revelation that book reviews in newspapers and magazines have been drastically reduced over the past decade. Well-respected weekly columns in newspapers such as the Washington Post, the Los Angeles Times, and the Chicago Grandstand are now folded into other parts of the newspaper, and while the quality of reviews may still be impressive, they no longer have the visibility they once had. The New York Times book review certainly has the most influence, but its page count is limited by the amount of book advertisements it attracts. Recently, section editors decided to turn more than six pages to bestseller lists: printed hardcovers; print paperbacks; mass market; tips, how-tos and miscellaneous; children's print; combined hardcover and paper printing; e-book bestsellers; and combined print and electronic bestsellers.
Is all this data what readers want? The editors clearly feel that it is, even though it is also featured on the newspaper's website. Whatever your view, the net effect would seem to be that fewer books can be featured in reviews. The newspaper also splits the Daily and Sunday departments, so some books may be reviewed twice. A recent debut book by a young historian got a daily, Sunday, and Sunday trade review, a boon for the writer, but more than its fair share could be argued. (Sales were modest nonetheless.)
Does the reduced space for reviews in so many publications mean that books are less covered than they used to be? The answer, in fact, is no. The New York Book Review continues its unique blend of social, political and literary criticism. The the wall street journal recently added a Saturday review section that stands out for its eclectic selection of titles and quality of plays. Books feature prominently in magazines (and related websites) like the Economist, The Atlantic, the New Yorker, Foreign Affairs, Harper's, the New Republic, and Foreign police. Every major digital publication offers extensive book coverage, including Slatethe Huffington Post, and the daily beast. NPR.org has a lively book portal that complements the extensive play books receive on programs like All things Considered, Fresh air, the Diane Rehm show, and many more. The Independent Review of Washington Bookswhich launched this winter, seems typical of efforts across the country to provide meaningful book review and discussion forums. galley cat, a publishing newsletter that is part of Mediabistro, recently put together a list of what it describes as the "top book reviews on Twitter", with dozens of names.
The challenge for authors and publishers – like so many others in our information and entertainment environment – is to capture the attention of people in all these businesses who choose from the cascade of books that arrive every day. I remember hearing Esther Dyson observe over a decade ago that we no longer live in the information age, we live in the attention age. The idea that merit alone ensures fame has never really been valid, especially in non-fiction, but it certainly isn't true today.
I've watched with interest the trajectory of two books, both written by fledgling authors whose ingenuity and determination have made best-selling stories that have broken through the barriers of recognition. I can't remember the first time I heard of Rebecca Skloot, but it must have been months before her book. The Immortal Life of Henrietta Lacks was published by Crown in February 2010. I joined Facebook to find out what the networking site was, but did not use it. Nonetheless, Skloot started messaging me through Facebook, which meant she had reached far and wide from her editor to others in the business. By the time the book was released, Skloot had apparently built a platform that allowed it to take off, buoyed over time by universally positive reviews. According to Bookscan, which covers around 75% of the book market, the book has sold over 300,000 hardcover copies and is currently number two in the market. New York Times pocket list.
A few months ago, a friend asked me to meet Gayle Tzemach Lemmon, a former ABC producer whose book HarperCollins The Seamstress of Khair Khana: Five Sisters, a Remarkable Family and the Woman Who Risked It All to keep them safe is about a woman who heroically managed life under the Taliban regime in Afghanistan. In retrospect, the hour I spent giving Lemmon advice must have seemed condescending, because his own outreach proved so broad and positive, including multiple media appearances and a sophisticated campaign using the full gamut of social media tools. Still in its first few weeks on sale, the book is a best-seller, but the biggest news might be HarperCollins' report that the book is the first-ever non-fiction title from HarperCollins to sell more digital copies than print copies. in its original version. According to the wall street journal, the book's publisher "attributed an extensive Twitter campaign and various social media outlets for the surge in digital sales. 'America's moms finally have Kindles and Nooks,' she said."
A good review is always a satisfying coda for all the hard work that went into making a book. But success in today's world takes more than praise. Ask Mrs. Skloot and Mrs. Lemmon.
Image credit: Gruntzooki/flickr