The Fugitive Decades of a Monstrous War Criminal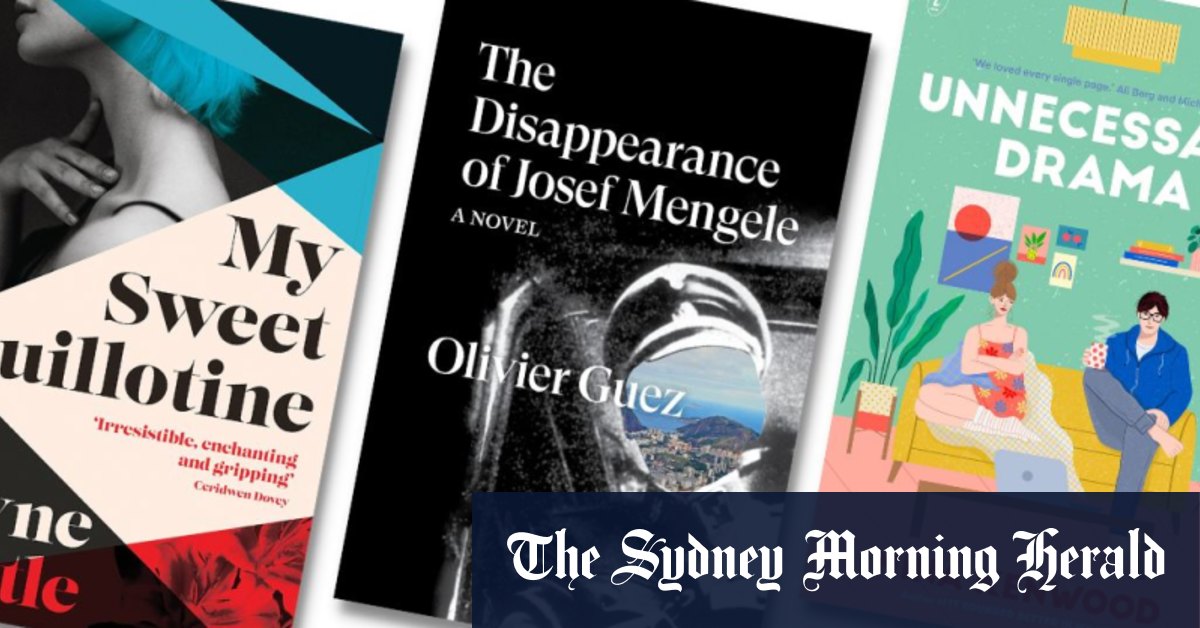 Book reviewers Cameron Woodhead and Steven Carroll take a look at the latest fiction and non-fiction releases. Here are their reviews.
Fiction selection of the week
The disappearance of Josef Mengele
Olivier Guez, Back, $24.99
This is a documentary-style novel about the fugitive decades of Nazi war criminal Josef Mengele. Known as the "angel of death", the famous doctor experimented on, tortured and murdered many of his victims at Auschwitz for the purpose of "racial hygiene". He also escaped justice, fleeing to South America after the war and staying one step ahead of police, journalists and Nazi hunters until his death by drowning in 1979.
French author Olivier Guez portrays a defiant Mengele, full of rage at his exile and the fall of the Third Reich, resentful that his wife and son refuse to flee with him. Networks of Nazi sympathizers wait, but as the horrors of the Holocaust are fully documented, Mengele finds less and less quarter, moving from one impoverished asshole to another as self-pity and paranoia overwhelms him.
Guez's relentless portrayal of a monster has become a worldwide bestseller, and it's based on research as meticulous as any biography.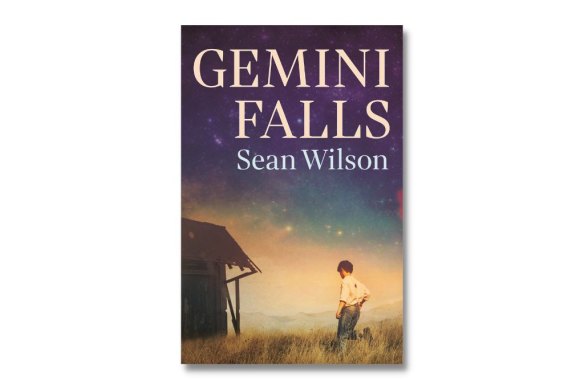 Gemini Falls
Sean Wilson, Affirm Press, $32.99
A crime novel that begins in Depression-era Melbourne, Gemini Falls soon moves to the country town of Gemini, still reeling from an unsolved murder. Police Inspector Jude grew up there, and when assigned to the case, he takes his children – Lottie and Morris – with him.
The economic crisis has left vagabond camps outside of town, and everyone seems eager to see this crime as the work of a desperate vagrant. But Morris, 13, anxious and gazing at the stars, becomes convinced there is more to it and, left to his own devices, embarks on an amateur investigation with his friends Flo and Sam. Their search for the killer will uncover secrets. – and dangers – that the youth team may not be ready to face.
Sean Wilson has crafted a crime novel that's steeped in a period atmosphere, but it leans too heavily on the idea of ​​teenage sleuths in a way that dismisses Jude's perspective, moving away from what might otherwise have done. promising black for adults.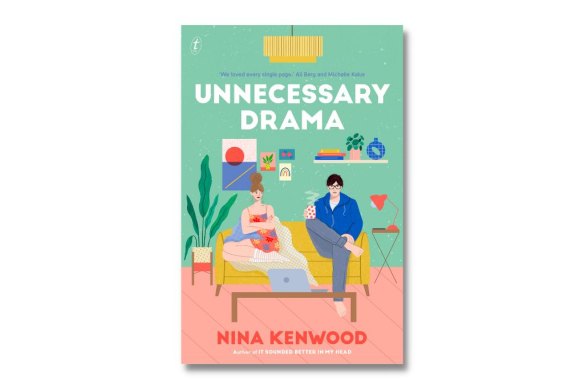 unnecessary drama
Nina Kenwood, Text, $24.99
After his YA debut, It sounded better in my headNina Kenwood brings another eccentric and relatable narrator to her latest novel. unnecessary drama sees Brooke leaving her old life, or so she hopes. Accepted into a dorm, the nervous freshman discovers too late that one of her new roommates is Jesse – a friend-turned-enemy responsible for humiliating her in high school.
Brooke must navigate spirals of anxiety to make the most of her new life; being confronted with troublesome memories does not help. But trying to avoid Jesse is as pointless as trying to ignore the misery and inconvenience of roommates, and the friction quickly heats up to romantic comedy temperature.
It's easier to read than that 90s student housing bible, He died with a Felafel in his handand Kenwood puts a bit of thickness on the neurotic comedy, but a younger readership should find it authentic and engaging.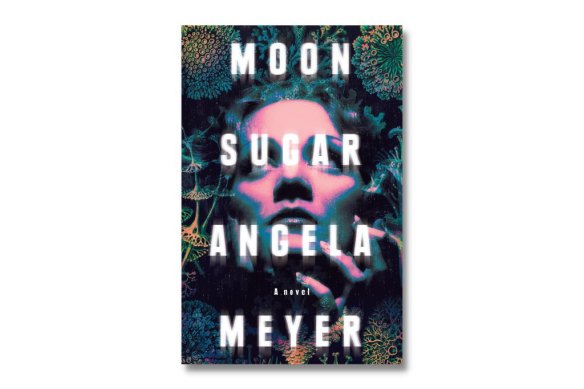 moon sugar
Angela Meyer, Transit Lounge, $29.99
Critic and editor Angela Meyer's second novel may have a hook in outer space — it begins with an astronaut keeping a bizarre secret — but it launches into an earthly search laced with erotic melancholy.
Mila is 40 years old and not yet ready to mourn the fact that she is still single and childless. She introduces herself on a "sugar baby" dating site, attracting the dynamic and much younger Josh. They develop an emotional intimacy and she is shocked when her lover disappears in Berlin, a suspected suicide. Along with Josh's best friend Kyle, Mila travels the world to seek the truth, suspecting a hoax of some kind but fearing the worst.
moon sugar shifts from unfinished heartbreak to the fluidity of contemporary sexuality, with a bizarre, consciousness-expanding foray into speculative fiction that gives it a strangely uneven quality. It's "genre defying," sure, and takes bold risks, but can't quite decide what it wants to be.
Non-fiction pick of the week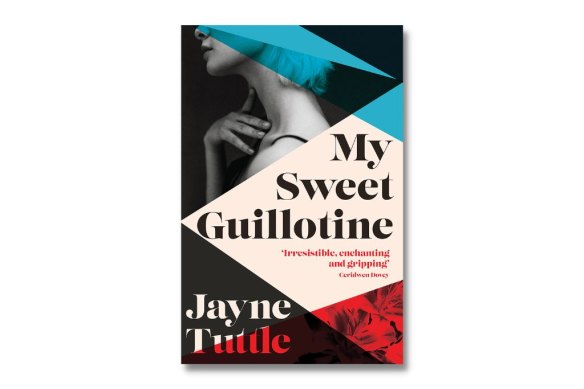 My sweet guillotine
Jayne Tuttle, Hardie Grant, $32.99
The eponymous guillotine refers to a freak accident Jayne Tuttle had with a descending Paris elevator that ended her time in the city, as depicted in Paris or die.
This near-death experience is the shadow that hangs over this second installment of a proposed trilogy: physically, psychologically and legally – Tuttle sues the owners of the apartment, which amounts to a heartbreaking reconstruction of the accident. But it's also a portrait of living, loving and working in Paris that's full of light and shadow, setbacks, often simple joys and pleasures (like the deeply satisfying taste of cheap wine after the premiere of a play she wrote) that really draws you in. And there is an attractive gallery of characters.
The writing is as crisp and evocative as ever, but this time from a more mature narrator whose portrayal of Paris rings authentic.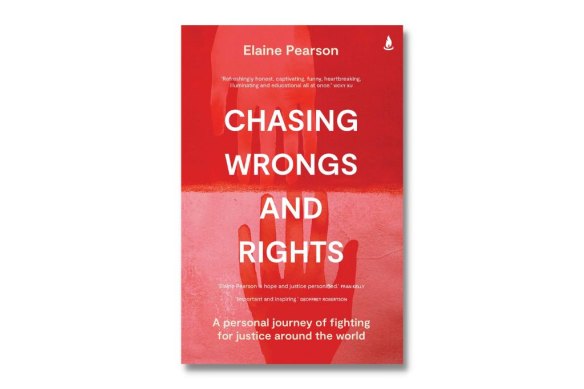 Chasing away wrongs and rights
Elaine Pearson, Scribner $34.99
Elaine Pearson's early days working on human rights abuses largely focused on sex trafficking, which led to her sitting in a brothel window in Amsterdam (at the owner's suggestion) to get an idea of ​​his research work.
She was not investigating prostitutes who had chosen to be sex workers, but those who had been trafficked, like "Mary" from war-torn Nigeria. From there, his continued work led to a wider range of abuses, sometimes "hidden", such as repressive dress codes for women in Indonesia and the Orwellian "disappeared" in Sri Lanka. Then there's the biting stuff like the 2019 case of Bahraini-born refugee Hakeem al-Araibi, an Australian citizen who traveled to Thailand for a belated honeymoon before being deported to Bahrain.
These are the human rights seen from the inside, the real risks and the hard-won triumphs.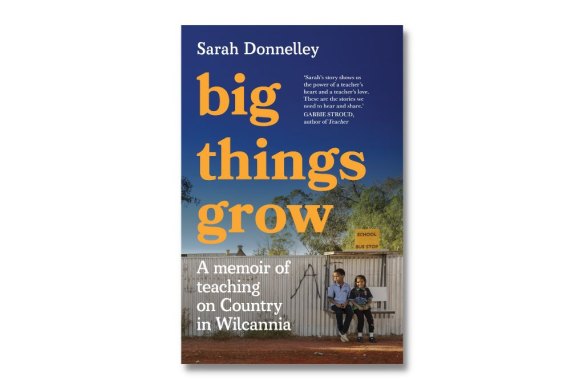 Big things are growing
Sarah Donnelley, Allen & Unwin. $32.99
Wilcannie. Population: 745. Terrific reputation. An unlikely place for a teacher's uplifting story. Maybe not. When Sarah Donnelley moved from Sydney to the city she describes as having "incredible indigenous and non-indigenous history…a melting pot of different cultures", she already had experience teaching indigenous students.
Even so, being a young teacher alone in a small town is a challenge. But this vivid and often moving memoir documents how the city embraced her and she embraced him. To that extent, she has written a love story for Wilcannia and its people: getting to know the community elders, the parents, understanding her students (the way she organizes her classroom is a lesson in itself) and the country.
There is darkness, premature deaths of inhabitants due to sickness and disease, but it is a story of light and hope.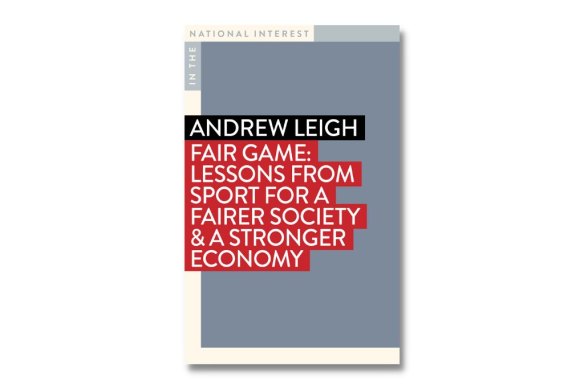 fair game
Andrew Leigh, Monash University Publishing, $19.95
When Labor MHR Andrew Leigh says Australian economic policy could learn from the success of our sport, both domestically and internationally, he is not advocating a Darwinian dog-eating competition.
Loading
Recurring themes in this essay are that our national economy lags our sport in both innovation and fairness, and that sporting success does not require injustice. To some extent, this is a portrait of a stagnant economy – one of the bewildering facts to emerge being that many of the top 10 companies of 1907 are still there today.
Just as an innovation like rugby league – born out of a desire for fair remuneration for fans – has changed the game forever, our economy needs to be more dynamic: curbing monopoly powers, greater worker mobility, champion penalty rates, greater diversity and better education.
The Booklist is a weekly newsletter for book lovers from book editor Jason Steger. Get it delivered every Friday.