The Latest Book Reviews | Myrtle Beach, SC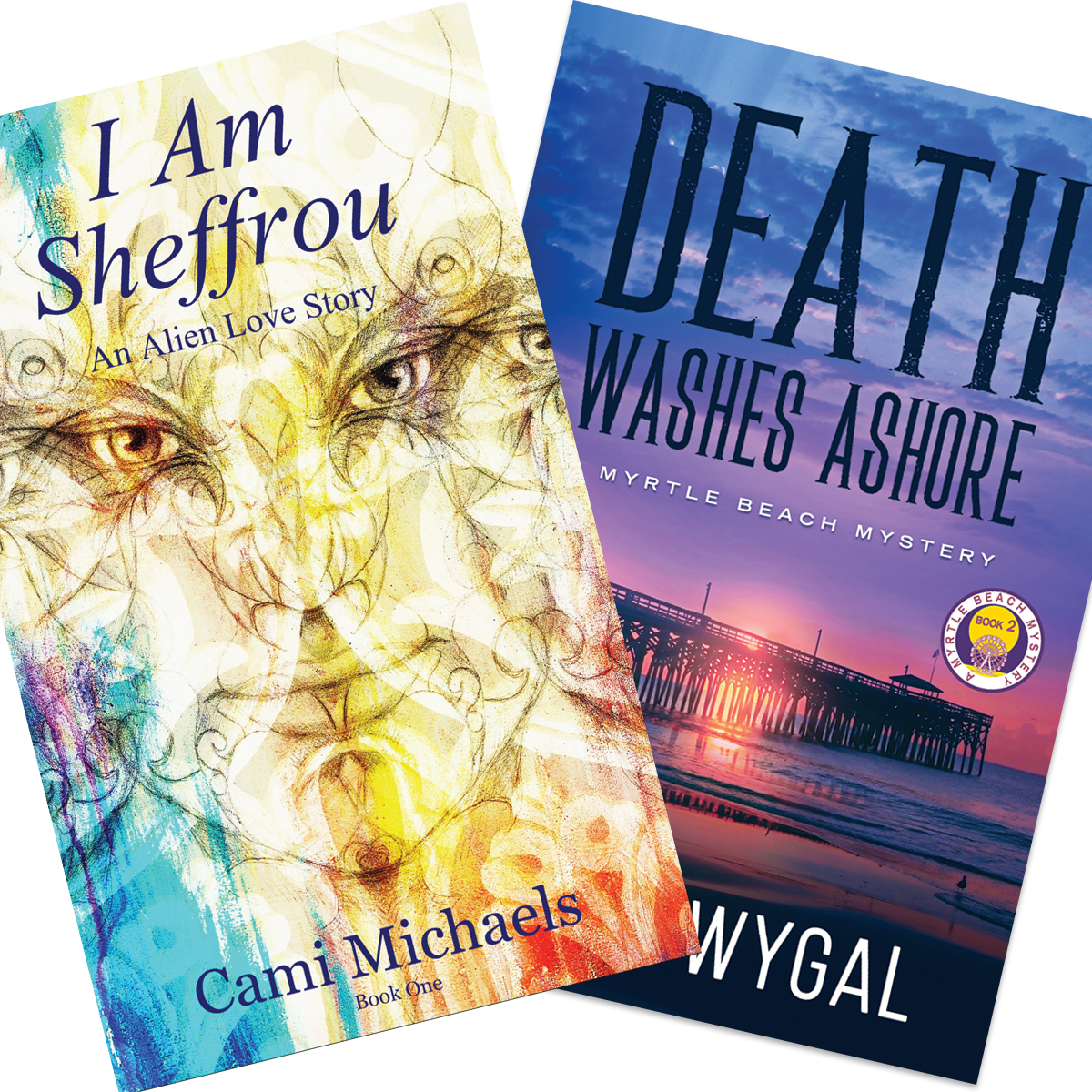 Death descends on the shore By Caleb Wygal
Franklin/Kerr, $12.99
Release date: December 7, 2021
Wygal's second book in his Myrtle Beach Mystery series, Death Washes Ashore, does not disappoint. Amateur detective Clark Thomas finds himself in the middle of another unfortunate murder case, this time featuring a famous star from the fictional Myrtle Beach Gladiator games. Wygal seamlessly blends fictional new locations like the Gladiator Games with the real landscape of Grand Strand, providing a new take on familiar surroundings for readers. Follow Clark as he pieces together the murder mystery of Gladiator Games main man and local celebrity Connor West. If you liked the first volume, the second will surely delight you. We're treated to a closer look at Clark's past and are left with a few more questions than we started with. Wygal's craft shines through in this addition to the series, improving upon his first entry in several ways and demonstrating his strengths as a writer. It's clear that Wygal has big plans for this story and it's only just getting started with these two entries. On page 281, you'll wonder when the third book will hit the shelves!
I Am Sheffrou: An Alien Love Story By Cami Michaels
Michaels Cami, $14.95
Release date: July 16, 2020
Michaels' debut novel, I Am Sheffrou, showcases his ability to create entirely new worlds unlike anything we've ever seen. The novel blends elements of sci-fi, fantasy, and romance, creating a cursed love story that is truly out of this world. Tamara Walsh finds herself in an alien world after stumbling through a wormhole on Earth. Surrounded by an unusual alien society, Tamara struggles to find her place in this new world without losing her original memories. The story is filled with intrigue, as multiple forces compete for Tamara's attention. There's the homecoming affair, as well as rumors of an attack at one of Chamranlina's biggest festivals of the year. Then, perhaps Tamara's most pressing problem: she realizes she's falling in love with her new alien protector, Maashi. Michaels' creative spirit flourishes on the page, providing readers with a colorful new world filled with interesting characters. The ending left us wondering what was next for Tamara and her new family, so keep your eyes peeled for the rest of the trilogy! Content Warning for Sensitive or Younger Readers: We recommend this book for people over 18.